If you would like a commisioned piece, please email me and put "COMMISSION" as the subject of your email.
Please mention as many details as you'd like(I like key-words), and I'd love to hear the story behind your commission.
If you have seen a piece of mine you particularly liked, I am happy to replicate the style. But I never repeat exactly the same piece, as every piece is unique.
Please consider that crazy months are awaiting for us, but usually every commission is delivered in max 2 weeks.
Full amount should be paid in advance.
Material: I use a selection of hand-made sustainable Khadi papers and the best Winsor&Newton Designers Gouache.
PRICES:
A6 cm 11x15 £29.50 + shipping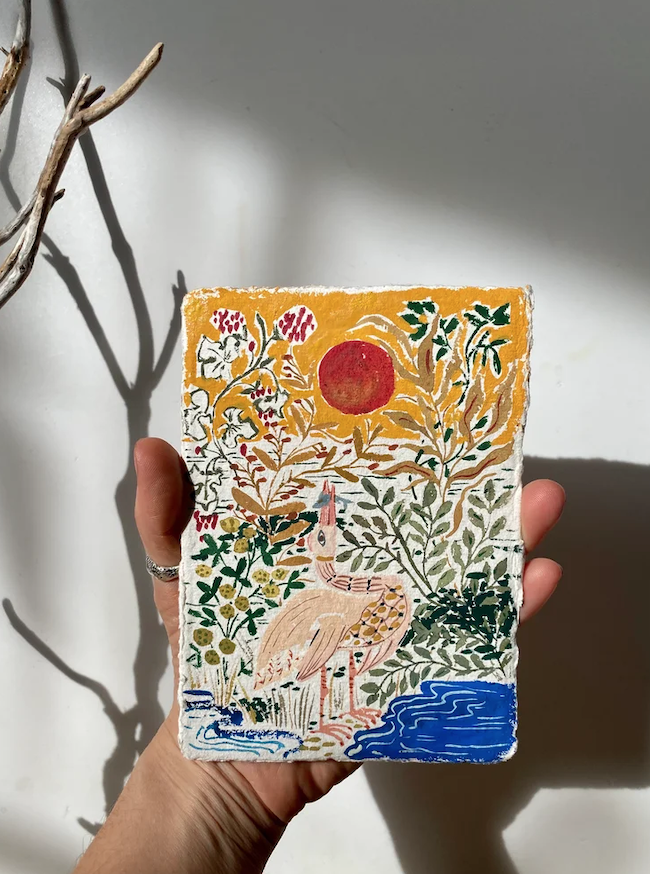 A5 cm 15x20 £34.50 + shipping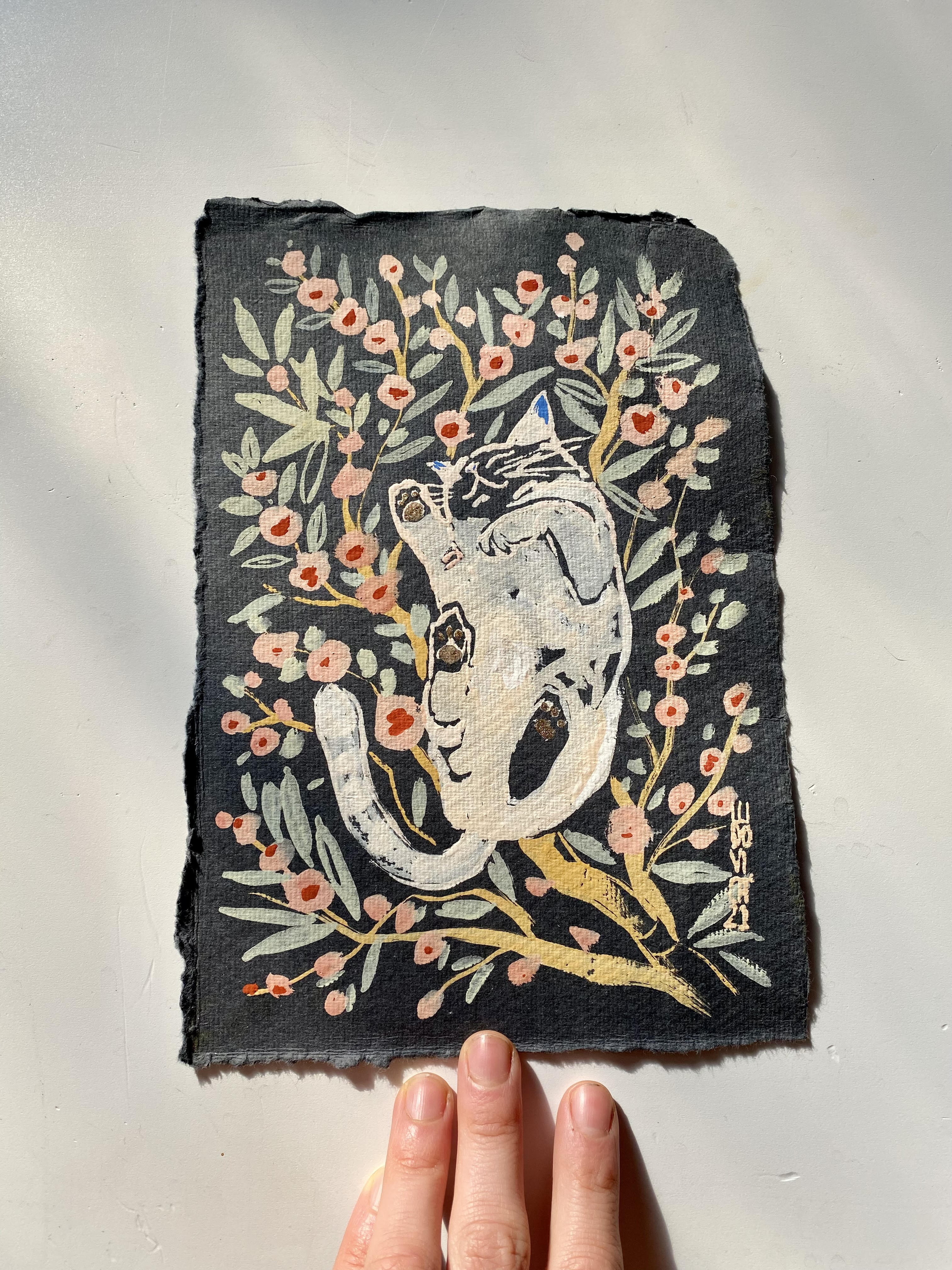 A4 cm 21x29 £65 + shipping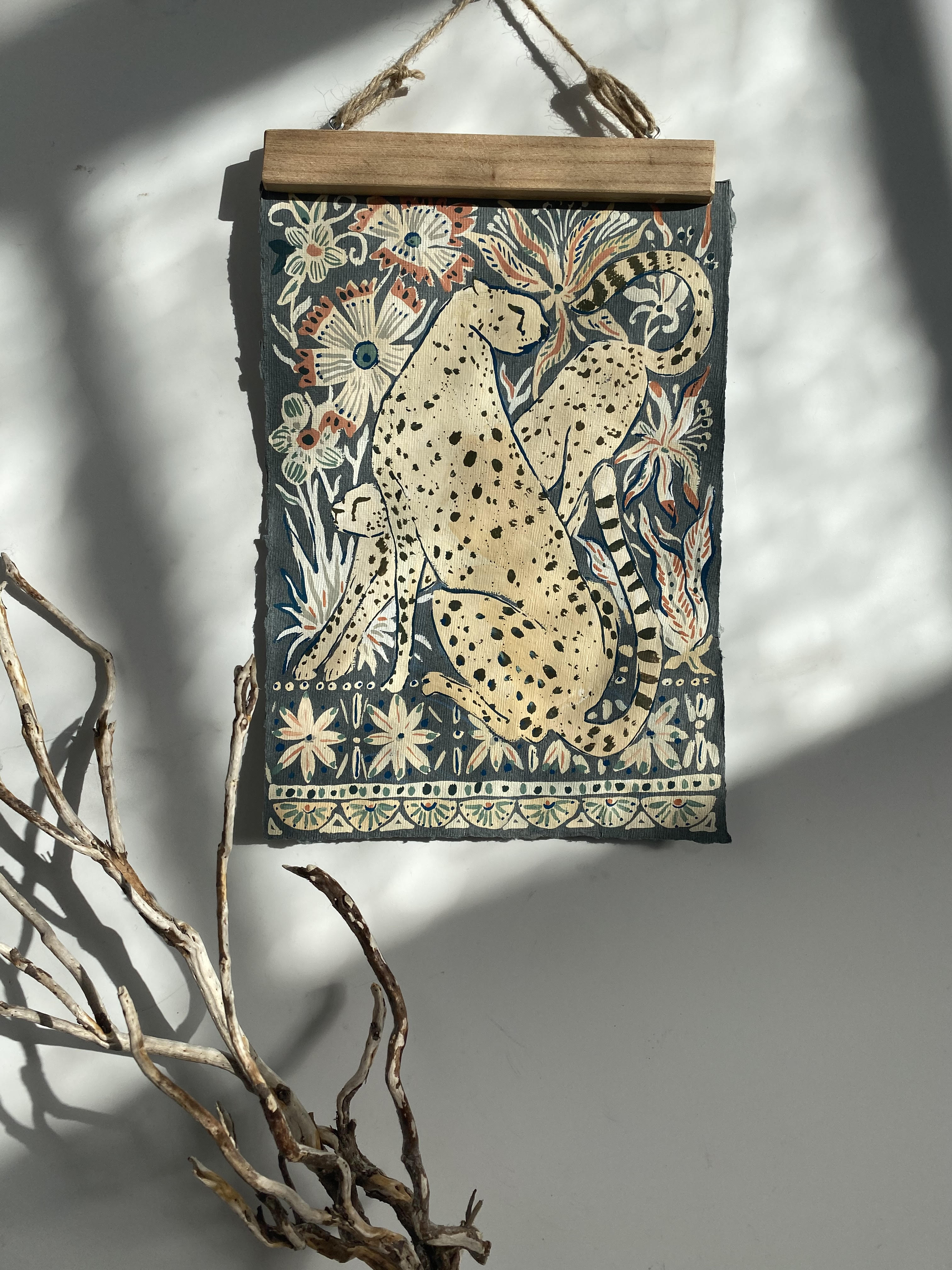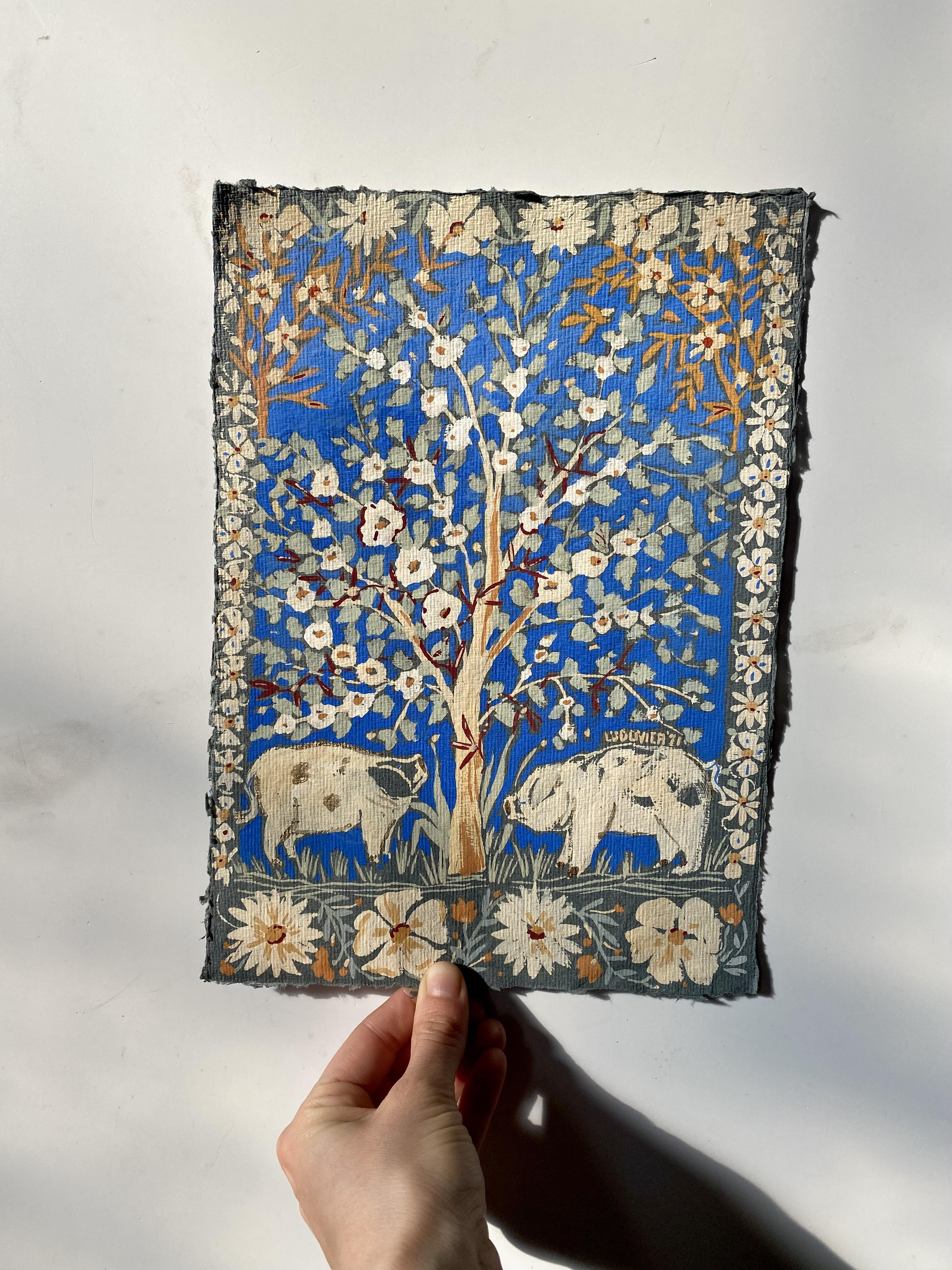 A3 (approx. depending on the paper)cm 29x42 £130 + shipping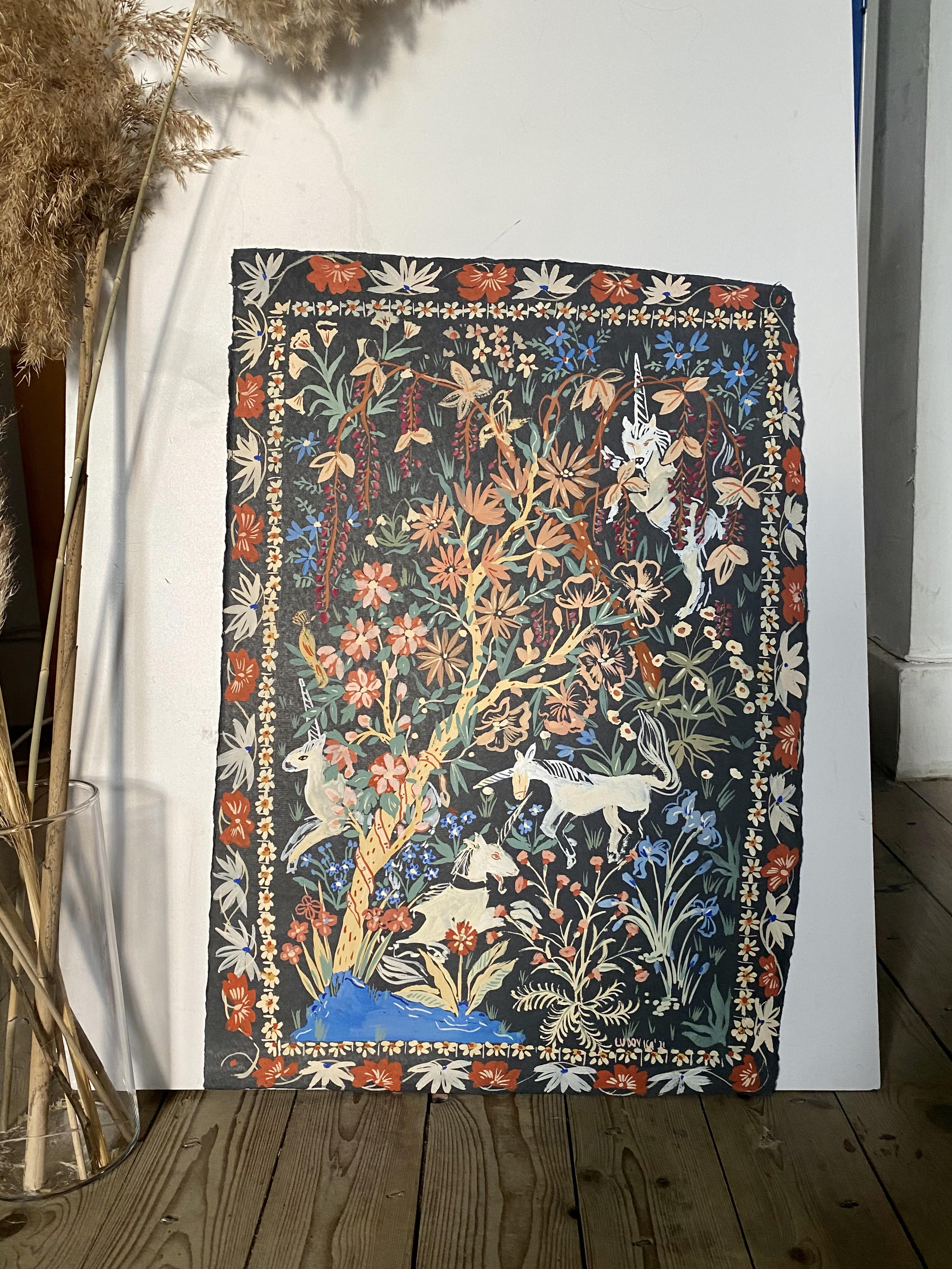 Approx A2 cm 38x56 £260 + shiping